People under this Ascendant are fair, stout and moderately tall. They are reserved in nature and known to take premature decisions hastily.They are religious and orthodox in religious pursuits. They are stubborn, rather timid and ambitious to exercise authority over others.They are true friends and excel in education.
They are restless in nature and are fond of history, antiques and mythology. They are frugal in financial matters. They fear to transgress laws. They lack self-confidence in general. Contact for Free Pisces Horoscope.
THE SUN IN PISCES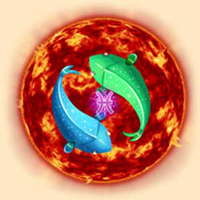 Native would be a Pearl merchant, peaceful, wealthy, uneventful, religious, prodigal, loved by women.
JUPITER IN PISCES
Good inheritance, stout, medium height, more than one marriage, enterprising, diplomatic, high position in profession.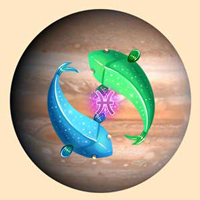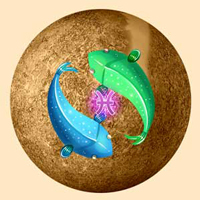 Dependent on others, serves others, dexterous, peevish, indolent, petty-minded, pious.

SATURN IN PISCES
Clever, practical, gifted talents, polite, happy, good partner,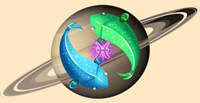 immoral, trustworthy, wealthy and helpful to the needy and the poor.
Deals with pearls or shipping area, fixed in thoughts, fond of spouse and children, perfect build, long nose, bright body, annihilating enemies, subservient to the opposite sex, handsome , learned, steady, simple, good reputation in society around, loose morals at times, adventurous, many children, spiritually inclined in later life.

VENUS IN PISCES
Witty, tactful, learned, popular, just, ingenious, loves art, modest, refined, powerful, exalted, respected and pleasure loving.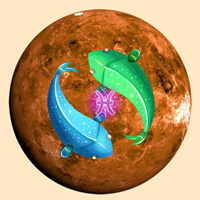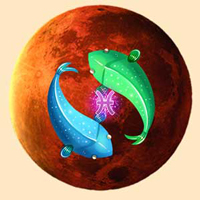 MARS IN PISCES
Fair complexion, troubled love life or married life, few children, passionate, restless, antagonistic, exacting nature, uncertain, faithful, unclean, colic, indolent and willful.

PISCES GOVERNS
Feet of kalapurusha, holy shrines, altars, sacred places and rivers, tanks, all oceans, hermitages, fountains, sacred pagodas, localities frequented by mahatmas, pumps, cisterns, fish ponds and excessive watery tracts.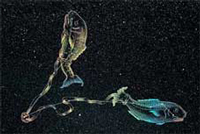 Planets in Zodiac Signs
Medical astrology- Pisces- Anatomical Parts
Lymphatic system, blood circulation, meta-tarsus.
Common Diseases for Pisces
Consumption, tuberculosis, mucous troubles and tumours.
Related Links
---