Persons born under this sign would be tall, reddish brown in color, with prominent hair on the eye brows and the chest. Women would be handsome and young in appearance. If the 2nd house is afflicted they might have protruding teeth. Women have an inviting appearance.They have the capability to adapt themselves to the environment.
They have great aspirations in life and cannot restrain from spending even if they are in times of financial troubles.They are modest , liberal in ideas and good in business tactics. They are known for their perseverance and strong-minded ness. They are stoical to the miseries of life. They are possessed of sympathy, generosity and philanthropic and take interest in literature science and education. Sometimes they turn out to be vindictive. Pious and humble they make good spouses.
THE SUN IN CAPRICORN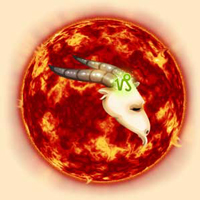 Native would be mean-minded, stubborn, ignorant, miserly, pushful, unhappy, boring, active, meddlesome, obliging, humorous, witty, affable, prudent, firm.
JUPITER IN CAPRICORN
T
actless, good intentions, disgraceful behavior, generous, unhappy, irritable, inconsistent, avaricious, jealous.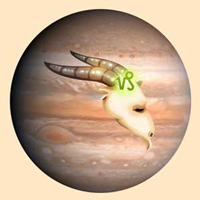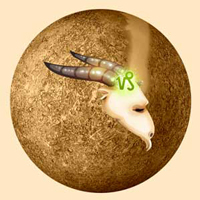 Evil minded, middle Selfless, business tendencies, economical, debt ridden, inconsistent, low stature, cunning, inventive, active, restless, suspicious and drudging.

SATURN IN CAPRICORN
Idiotic, wanderer, insincere, peevish, resentful, cruel, fraudulent,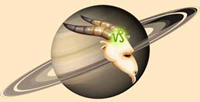 immoral, boastful, quarrelsome, gloomy, mischievous, perverse, misunderstanding nature.
THE MOON IN CAPRICORN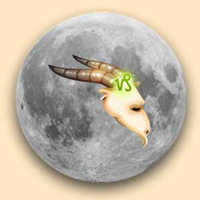 Always attached to spouse and children, virtuous, good eyes. Slender waist, quick in perception, clever, active, crafty, selfish, sagacious, strategic, liberal, ,merciless, unscrupulous, inconsistent, low morals, mean sometimes.

VENUS IN CAPRICORN
Fond of the poor and the meek, imprudent, ambitious, unprincipled in life, licentious, boastful, subtle, learned, weak body.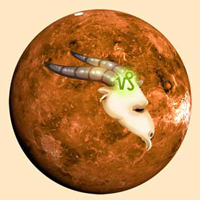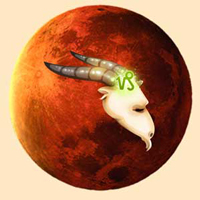 MARS IN CAPRICORN
Rich, high political connections, many sons, brave, generous, love for children, middle stature, industrious, successful, bold and tactful, respectable, generous, gallant and influential.

CAPRICORN GOVERNS
Rivers, forests, lakes, caves, church yards, temple precincts, tombs, sepulchers, arsenals, jungles, marshy places, waters abounding in whales and crocodiles.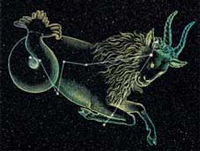 Planets in Zodiac Signs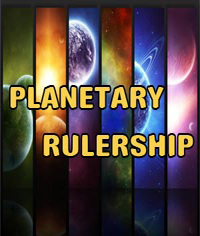 Medical astrology- Capricorn- Anatomical Parts
Bones and joints, knee-joint, hairs, nails and skeleton in general, patella
Common Diseases for Capricorn
Cutaneous troubles, leprosy, leucoderma, tooth ache, elephantiasis.
Related Links
---