The stature of the people born in this sign will be medium or short and often inclined towards corpulence, lips thick, complexion, swarthy, square face, and dark hair are common features. Women are generally handsome. They generally resemble the bull in their behavior towards new people if they are not listened to properly. They have their own principles and ways.
Often they have a piercing intellect. They shine well as authors, book dealers and journalists. They are not bound by sentimentality but appreciate truth. They are remarkable for their ability to commit to memory. Their physical and mental endurance are noteworthy. They have much business knack and intuition power.
They often think that they are born to exercise authority over others in a sense they are right. They are sensitive to physical influences. They are often liable to extremes, zealous and easily accessible to adulteration. They generally suffer from nervous complaints after their fiftieth year but their memory and powers of imaginations will never deceive them. They are slow to anger, but when provoked, they become furious like the bull. They are passionate and may become prey sexual diseases in their old age unless they are moderate in their sensual pursuits. They ought to exercise self-control.The sun :In Taurus - Clever, reflective, attracted by perfumes and dealer in them, hated by women, slow to action, musical self-confident, delicious drinks, happy meals, tactful, original, sociable, intelligent, prominent nose. Contact for Free Taurus Horoscope
THE SUN IN TAURUS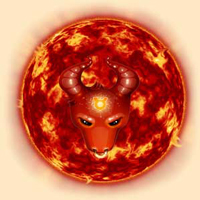 Native would be clever, reflective, attracted by perfumes, hated by women, slow in action, inclined to music, self-confident, happy meals and drinks well, tactful, original, sociable, intelligent and prominent nose.
JUPITER IN TAURUS
Stately figure, elegant, self-centered, liberal, has good sons, sympathetic, well learned, creative ability, good health, happy marriage, liked by all, inclination towards self.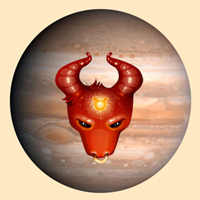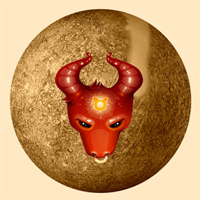 High position, well built body, clever, logical, mental harmony, many children, liberal, wealthy, practicable, good connections with women, inclination towards sensual pleasures, well read and showy in nature.

SATURN IN TAURUS
ark complexion, deceitful, successful, powerful, unorthodox, clever, likes solitude, voracious eater,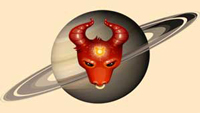 persuasive, cool, many partners, self-reliant, worried and anxiety prone.
The person would be liberal, powerful, happy, ability to command others, intelligent, handsome, influential, fond of the opposite sex, happy in middle life and old age, great strides in life, large thighs and his, phlegmatic afflictions,rich,patient, respected, inconsistent,of wavering mind, sound judgment, voracious eater and reader, lucky, popular, influenced by women, passionate and indolent

VENUS IN TAURUS
Well built body, handsome, pleasing, independent, sensual, loves nature, fond of pleasures, elegant, interested in music and fine art.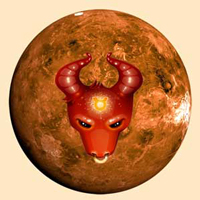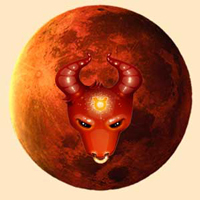 MARS IN TAURUS
Influenced by women, timid, rough body, stubborn, sensual, liking for magic and sports, unprincipled in life, selfish, tyrannical, not soft nature, rash in behaviors, emotional, animal instincts, strong and sensitive..

TAURUS GOVERNS
The neck of the kalapurusha, pastoral and cultivated fields, projecting rocks, lively tracts, wilderness, mountains, lands frequented by cattle and jungles abounding in elephants.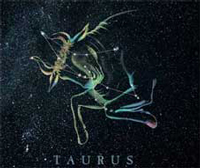 Planets in Zodiac Signs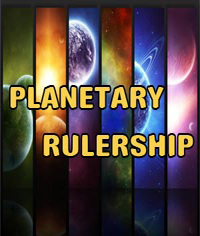 Medical astrology- Taurus- Anatomical Parts
Gullet, cerebellum, cervical, vertebrae, ears, lower jaw, larynx, thyroid gland, esophagus.
Common Diseases for Taurus
Obesity, abscesses, swellings in the neck, goiter.